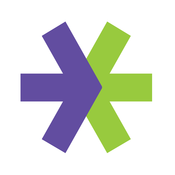 I recently dusted off my E*TRADE account and began trading again, my portfolio needed some updating for sure. About a year or so ago I got out of many tech stocks that I was into pretty heavy and did some serious diversification. What I found recently was that my earnings really weren't any better than when I was tech-heavy.
Long story short, I moved out of some positions on retail and healthcare related stocks and went back into some tech stocks. I picked out several that I have been either watching for a while or have been introduced to recently. While this isn't a huge part of my retirement, it's something that I enjoy –especially when things move in the right direction for long periods of time.
For those that know me, you are already aware that I'm a pretty transparent person –so I have no problem sharing my tech stock portfolio. I would love to hear from many of you that play the markets (especially tech sector), and let me know if I'm missing anything that I should be involved with.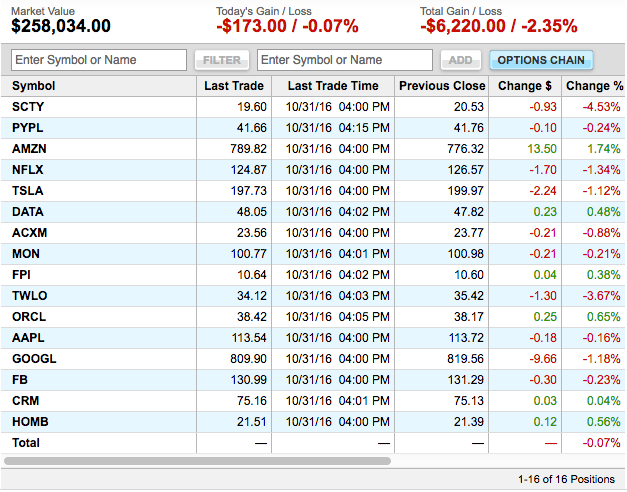 Some of the new stocks that I've invested in recently include; SolarCity (Elon Musk's Solar Company), Tableau Software, and Twilio (should have waited a little while to grab this one apparently).
If anyone knows of a good play in the tech sector I'd love to have some recommendations…
Stock recommendations and comments presented on these websites, rohrscheib.net & cotton.buzz, are solely those of Cotton Rohrscheib. They do not represent the opinions of Cotton Rohrscheib, Rohrscheib Capital, or any other connected properties, on whether to buy, sell or hold shares of a particular stock. Investors should be cautious about any and all stock recommendations and should consider the source of any advice on stock selection. Various factors, including personal or corporate ownership, may influence or factor into an expert's stock analysis or opinion. All investors are advised to conduct their own independent research into individual stocks before making a purchase decision. In addition, investors are advised that past stock performance is no guarantee of future price appreciation.