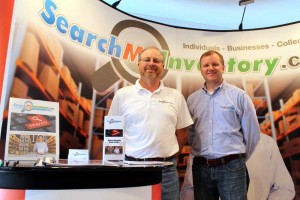 I've been consulting w/ these guys for several months about their most recent project, searchmyinventory.com that just launched a week ago. I've been asked several times what searchmyinventory.com, or SMI is all about –and how are they different than craigslist.com, alibaba.com or ebay.com? I was even asked why anyone would want to replicate something that's already out there and well established like the 3 big sites I just mentioned. I've been looking forward to answering that question for a while now, here goes…
Let's say you have a Ford F-150 pickup truck, it's probably the best selling pickup truck in America right? Let's say that for some odd reason users start complaining about issues or bugs w/ their trucks and Ford doesn't issue a recall or address those issues.  Let's also say that Chevrolet, their biggest competitor, releases a new model of their pickup truck that has several new features that are very popular w/ consumers –and Ford doesn't change anything about their trucks the following model year. What do you think is going to happen? Obviously consumers are going to migrate from Ford to Chevy in a big way right?
Okay, so I used the Ford / Chevy analogy to demonstrate how the big players in the consumer commerce sector have settled into their roles and focused more on profitability than they have innovation and overall user experience. Granted, I'm being a little harsh on craigslist.com, alibaba.com and ebay.com but if you stop and ask yourself a few questions you'll realize that I've got a pretty good point…
How many people have been ripped off from craigslist.com? Quite a few, chances are you probably know someone who was either scammed –or at least had a scam attempted on them. examples…
How many people have been attacked (or worse) from craigslist.com? Several, we've all seen the news. examples…
Obviously ebay.com (examples) and alibaba.com (examples) are not immune from scams either. Is there a way to completely prevent scammers? Not 100%, BUT, most scammers are looking for the easiest way possible to engage their victims so by putting up a simple $2 pay wall, many bad actors will not be willing to engage.
I've been calling the site "a weirdo free trade zone"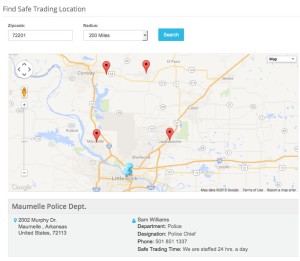 Is SMI safer than the other sites I've mentioned? Yes. In addition to the pay wall that deters a large percentage of "weirdos" there are also some other innovative features that are (as far as we know) exclusive to searchmyinventory.com, such as "safe trading zones", these are defined on their site as:
SearchMyInventory is providing its Users access to police and other professionals whom have volunteered to provide an area where Users of this site may make their trades. Users are aware you are each individually responsible for your own safety, even when using a Safe Trading Location, and you must use good judgment and common sense at all times.  Therefore, Users agree to hold harmless, indemnify, and waive all liability as to SearchMyInventory, its parent company and affiliates, as well as indemnify, hold harmless, and waive all liability as to any professionals and their respective agencies providing a Safe Trading Location or any other services.  Learn more…
This is just one of the really cool features on SMI that I think has a lot of potential, the overall cost savings in comparison to eBay is also very impressive and I think many large wholesalers w/ overstocks as well as auction companies and estate sales will buy into this platform and own it as soon as they discover it's potential.
Recently the guys were interviewed by the Log Cabin Democrat:  (see excerpt from story below)
SearchMyInventory.com, the first project of The Vilonia Group LLC, aims to be a unique player in the growing online shopping market with tools that benefit buyers and sellers of products. Russell Burroughs, CEO of SearchMyInventory.com, calls the website an "interactive site that we believe is a much cleaner alternative to Craigslist."

The business started two weeks before the April 27, 2014, tornado that struck Vilonia, and the website launched April 23 – just few days shy of the one-year anniversary. About 250 listings have been posted to the website since its launch. Feeling the impact of volunteerism in recent months, the Vilonia-based business, which is in the midst of a community recovering from two recent tornadoes, is giving back itself.

A portion of proceeds from the newly-established company's membership plans will go to Feed My Starving Children, a Christian ministry that serves malnourished children in nearly 70 countries. Listings don't expire on the website, which boasts a variety of engagement tools that company leaders hope will be enticing as SearchMyInventory.com looks into expanding nationwide.

For starters, a $2.99 monthly fee allows users of the website to post 25 items or services – from household items to businesses with large inventory. Membership plans go as high as $99.99 per month for up to 5,000 items or services. "Everybody you talk to is either on Facebook, Craigslist, eBay or Pinterest, so everybody is selling products but there are so many different sites, so many different ways to do it," Burroughs said. "We're trying to connect the buyer and the seller."

While the website appeals in a sense to larger corporations with the need for efficient and affordable online messaging, SearchMyInventory.com is also built around supporting the little guy."Businesses are where the bulk of the revenue will come from, but $2.99 is pretty cheap for 25 items," Burroughs said, adding that national coverage for a product at 12 cents each is a good deal.

Branding and marketing agency Pleth LLC of Conway designed the company's website, a sister publication of Grainster, which recently announced its intent to add jobs to the Faulkner County economy. "We're kind of following right behind Grainster as far as learning from them and how they are marketing," Burroughs said.

Scott Patrom, CIO of SearchMyInventory.com, said the company's reach for promoting events is virtually endless, through the power of product previews."We're trying to encompass anyone and everyone that has something to promote, like Toad Suck for instance," Patrom said.

He also referenced Bargains Galore on Highway 64 being a current user on the website. The event features 160 miles of yard sale items, antiques and collectibles. A bulk listing on the inventory website allows companies to use spreadsheet data that can then be uploaded to the website and integrated into the system.

"It's easy for a company, especially large ones that know how to manipulate their database just to send a whole inventory," Burroughs said. For some consumers and online product browsers, the idea of meeting up with someone to pick up an item is met with safety concerns. SearchMyInventory.com has taken that into account, implementing what the company calls a "way to address safety right off the bat."

"You can drag the pin over [on the online map] and find the closest location on the map," Burroughs said. "Craigslist has had a lot of bad publicity [based on safety]." His website allows buyers and sellers in Faulkner County to stop at safe locations in Conway (the Faulkner County Sheriff's Office and the Criminal Justice Building) and Vilonia (the Vilonia Police Department).

The company is currently looking to add more safe trading locations. SearchMyInventory.com has goals of its own to add 10-15 employees as the need grows for customer service, tech support and other means of company growth. Eventually, the website could have more business-minded pages and a checkout option, among other features.
There was also a news story recently on the guys on KARK, in case you missed it, here's the video:
You can read the story in it's entirety on KARK's website (see excerpt below)
VILONIA, AR – An Arkansas-based website is launching a new way to sell your stuff, it's called SearchMyInventory.com. "We had around 450 industrial sewing machines we needed to sell," says Russell Burroughs, CEO of SearchMyInventory.

Sometimes out of a need comes an idea. In this case, it was a brand new website that's aiming to be a challenger to other sites like eBay and Craigslist. "We believe it's a much better site than some that are out there. We've been developing it for years, so we are a bit prejudiced," says Burroughs.

Search My Inventory launched earlier this month and being the new kid on the social selling block, it has to do things the other more established sites don't. "You can list it and basically forget it and go about your business," he explains.

Four big things separate the sites. First your sale never expires. Secondly, fees are based on memberships that start under $4. Third, and here's a big one, it's a new safer way to exchange money for goods sold. "Police, fire, and sheriff departments can go on our site and register the department as a safe trading location," Burroughs says.

"We don't know of another site out there like that, that encourages the safe trading by showing people where to go to," says CIO Scott Patron. A map on the site shows the locations closest to you approved by authorities for safe trading. The final difference is in the way this Faulkner County-based site is focused on its home city.

"From the start, we wanted to give back to Vilonia," Burroughs says. Following two tornadoes in three years, SearchMyInveontory.com is making an impact by giving a portion of proceeds back, donating them to Feed My Children.

Only in Arkansas will you find the home base of a website giving back while also hoping to change selling online forever. Search My Inventory has a launch event Thursday night in Vilonia. You can visit the site by clicking here.

Again, I'm super excited for these guys, they already have a list together for phase two that will continue to deliver innovation and an enhanced user experience. If you are interested in learning more, be sure to check them out online: http://searchmyinventory.com.
NOTE: I recently placed an item on the site from discountabetes.com and had multiple hits and transactions from it.