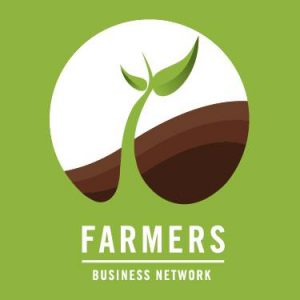 Shortly after my TEDx talk last year I was directed to (FBN) Farm Business Network by several contacts from within the AgTech industry. I began following the company pretty closely because we share a lot of similar goals, especially in the areas of increasing productivity, sharing farm data, and on-boarding farmers into the cloud.
The mission of FBN is to improve the livelihood of farmers everywhere by making data useful and accessible. FBN was created by farmers, for farmers, as an independent community to unlock the power of agronomic data through billions of networked data points. FBN provides members with unbiased and unprecedented insights about each of their fields, powered by billions of data points from our network. We provide farmers with product performance, benchmarking and predictive analytics based on real data.

I know that a lot of my followers look for the latest tools in the AgTech sector so I wanted to be sure to share this post about FBN, I'm pretty confident you will hear more from them in the future (stay tuned). In May of last year, FBN received $15 million in funding from Google Ventures. I am finalizing my plans to be in South Dakota next week w/ this group, stay tuned…
Checkout the video below for more information:
Also, here's a list of news & information related to FBN that might be of interest:
What is FBN?
Farmers Business Network is a independent agronomic network of the country's leading farmers. We've aggregated and anonymized millions of acres of farm data to put the power of the network in your hands- giving you insight on seed performance, chemical prices, best practices, and more.  
How does FBN work?  
We start by cleaning, integrating, and analyzing your farm's data such as planting, fertilizer, chemical, and yield files in combination with soil and weather data.  FBNSM can work with nearly any brand and type of precision equipment (and non-precision farms as well).  From there, FBN anonymously combines data from tens of thousands of fields to better analyze your farm, benchmark its performance, and find ways to improve.
With FBN You Get The Power To:
Find the best seeds for your soils with FBN Seed Finder

SM: the "Consumer Reports®" for real world seed performance

Use FBN Yield Potential to automatically discover the best seeds from the network for your fields.

Benchmark your farm on dozens of dimensions against thousands of other fields like yours

Consolidate and securely store an unlimited amount of your farm's data

Access fast, easy to use maps for any of your fields, including yield, soil, and others.  
Farmers have already added 41 million acres of data to the network. Hear their stories on our YouTube channel.