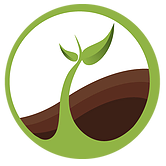 I've never been involved with an organization quite like Farmers Business Network… I can't even think of a word to describe this machine (and I don't like machine, because it's actually people –really sharp people that are driven, and dedicated to excellence). Our vision is very simple, we exist to empower growers. We currently have about a million ways we accomplish this mission, and we've been growing faster than any startup I've ever been involved with. With all of this growth, we will soon be adding some new positions, I wanted to share our most recent release and encourage my network to apply if they are interested…
SAN CARLOS, California – March 27, 2017: Farmer's Business Network, Inc., the independent farmer-to-farmer network, announced today its plan to create an additional 60 full-time positions, on top of previously announced hiring, nationwide to support its rapid growth in its contributory farmer information sharing network and FBNSM Direct buying platform. The FBN network has expanded rapidly since its launch in 2015, now serving nearly 13 million acres of member farms in 38 states.  Farmer's Business Network currently employs 125 people across its Sioux Falls, South Dakota National Operations Center, California Technology Center and its field team spanning 12 additional states.
"We're laser focused on our Farmers FirstSM mission by bringing farmers transformational value through the power of networking together," said FBN network CEO and Co-Founder, Amol Deshpande. "The people we hire are the key to our service—and we hire for character, humility and entrepreneurial thinking above all else."
The FBN network will be adding positions primarily in its national field force which works directly in rural America supporting its farmer members, its National Operations Center in Sioux Falls, South Dakota, and its California Technology Center.
"We're looking for people who want to challenge the status-quo, are innovative thinkers, and want to create a better future for farmers," said network Co-Founder and VP of Product and Marketing, Charles Baron.
The FBN network expects to add this headcount over the next 6-9 months at it works to grow the network further and continue to add world class technology for farmers. Click here to review open positions and apply.
Source: Emergence by FBN