It was an honor to be asked to judge this years Donald W. Reynolds Governor's Cup Collegiate Startup Competition. I will be on a panel of judges for the agricultural division and will hear pitches from 8:30am through 3:30pm in Little Rock at the Marriott Conference Center.
Below you will find my schedule for the day as well as list of teams that will be presenting. I've been studying their business plans over the weekend and I'm very excited to hear from some of these teams. A lot of great ideas and concepts that have the potential to impact the agricultural industry in a positive way.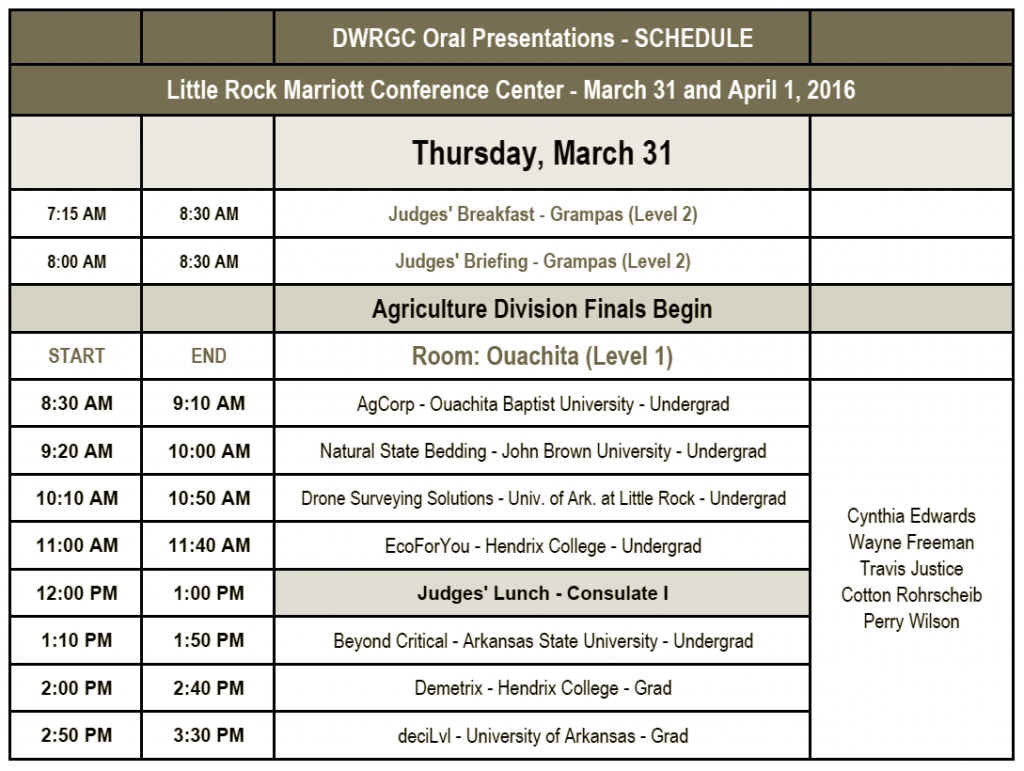 If you are interested in more information about the competition, or possibly attending some of the events, click here to visit the Arkansas Capital Corp.'s website.  If you are at the event, be sure to stop by and say hello!