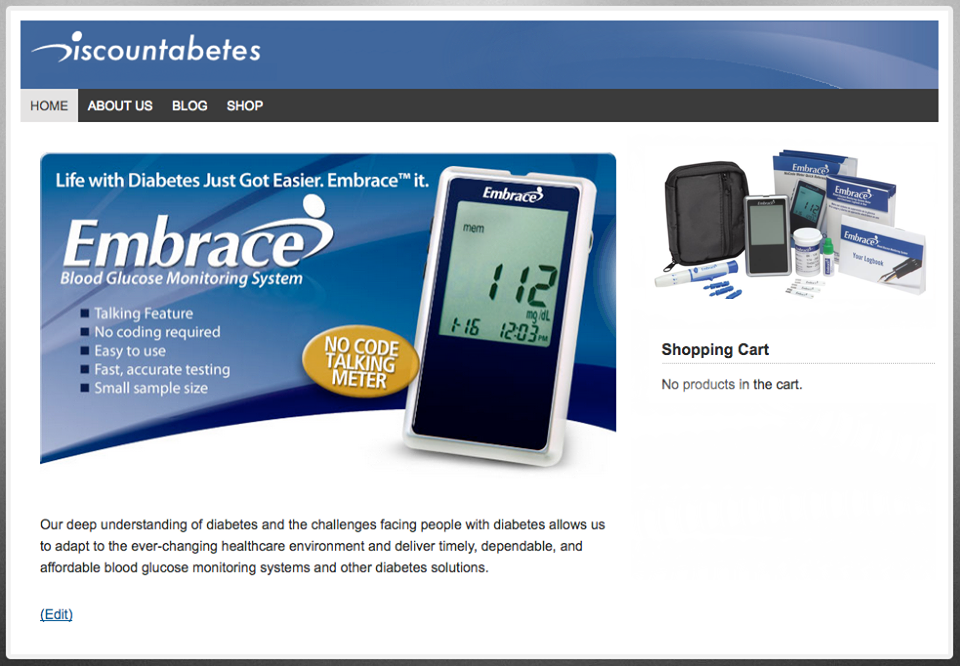 I'll be the first to admit that having a startup like Grainster that has blown up as fast as Grainster has that part of your plan Discountabetes is a small part of a larger entity that will be driving innovation, technology, and hard work to an industry and demographic that's growing faster than any other time in history, males in their late 30's and early 40's who are actually insured, but their insurance policies do not cover the costs of testing supplies, in fact it's a rarity anymore for an insurance company to pick up the tab for testing supplies.
I'm really proud of the Embrace Monitor, it's a high-quality device that has features already on-board in it's current version that many of the high-end manufacturers do not have in their high-end products.
This project is being launched by Wolfpack Distribution, LLC, which consists of myself and 3 other investors / co-founders. Be sure to visit http://discountabetes.com as well as our Facebook page for the latest news and information on this project. I don't want to give away too much about this product and it's launch will probably happen over the next 2 or 3 but I will share this much; Our meters and test strips are going to launch with the most attractive prices as well as convenience (autoship).
In other news, I've lost 13lbs and my blood sugar doesn't