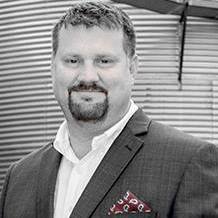 Rohrscheib Capital CEO, and COO of Grainster, Cotton Rohrscheib, has been named as one of the judges for the upcoming 2016 Donald W. Reynolds Governor's Cup startup competition featuring college participants from around the state of Arkansas. Mr. Rohrscheib will serve as a panelist in the agriculture division.
"This is pretty exciting, I'm really looking forward to seeing business plans and pitches from the best and brightest we have to offer in the state." said Rohrscheib.
Since 2001, the Arkansas Economic Acceleration Foundation (AEAF), a 501(c)(3) affiliate of Arkansas Capital, has challenged students with ideas for new or better products or services to see if they could be profitable by putting it through a rigorous and real-world entrepreneurial process – while at the same time having the chance to win big cash awards! Thanks to the generosity of the Donald W. Reynolds Foundation, the cash prize pool is once again $154,000, one of the largest collegiate business plan prize pools in the United States.