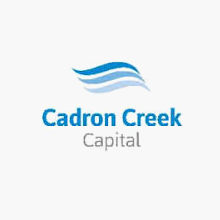 I'm really excited to see Cadron Creek Capital launch here in Central Arkansas. Cadron Creek Capital (CCC) is an angel/seed capital investment fund designed to capitalize on the growth in entrepreneurial activity and venture financing throughout Arkansas and the mid-South. The fund is a member-owned, member-managed limited liability company (LLC) organized to provide members an opportunity for active involvement in investments. CCC is a return-driven fund that invests in early-stage companies across numerous industries.
CCC values entrepreneurs with product and process vision, market insight, focused execution, and dogged ambition. Their greatest interest is in Arkansas-based companies (with a stated priority on Conway-based start-ups) with innovative products or services and the potential for rapid growth in a sizable market.
If you are an investor interested in learning more, there's a meeting scheduled for June 25th here in Conway.