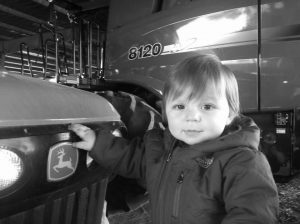 In addition to our row-crop and cattle operation at Rohrscheib Farms, our leadership team is also engaged in other agricultural related ventures such as Farmers Business Network. In 2016, our founder & CEO, Cotton Rohrscheib, joined the FBN team to help promote direct sales and network expansion in the Mid-South. Since joining FBN as an employee shareholder, the company has rapidly become one of the fastest-growing startups in the agtech industry.
"I get to work with some of the smartest, most creative people in the world to help Farmers leverage data, cut input costs, and maximize their profits on a daily basis. I'm learning new things everyday and having a blast building something that will have an impact foryears to come!" said Rohrscheib.
In the past 12 months, FBN has launched several new products and services such as FBN Direct, which allows farmers to purchase chemicals, fertilizer, seed treatments, etc. directly and cut costs dramatically, in some cases up to 40% off their typical spend. Most recently, FBN Grain Marketing was launched to assist growers in finding the best price for their crops.
"The great thing about FBN's Grain Marketing product is that it allows the grower to not only market his crops to 3,000+ buyers in their region, but it also gives them an educated break-even price based on their input costs so they can maximize their profits," said Rohrscheib.